Founder Biography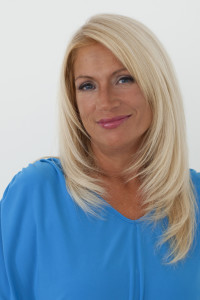 Rita Powers
began a career in entertainment in 1987 at Little Stars, a boutique children's talent management firm in New York City. Ms. Powers started as an interviewer but was quickly promoted to office manager. After several years with Little Stars, Ms. Powers left to become a SAG agent with the A+ Agency.
 4 years of experience with A+ gave Ms. Powers the opportunity to develop strong business contacts and build exciting relationships, providing  her with the resources and confidence needed to open her own business. Rita Powers Management was an immediate success.  Having worked in the industry for many years Ms. Powers has placed talent in everything from Broadway to national commercials, films, television shows, voice-overs and print advertisements.
Based in  Tribeca, Ms. Powers has been surrounded by influential producers and casting directors. Years of experience and determination has led Ms. Powers in a new direction. Since 2003, Rita Powers Management has been working on casting projects for principle, featured and background talent. Working with prominent Bollywood producers Karan Johar and Adiyta Chopra, Ms. Powers continues to develop international expertise as well as additional casting experience.
Over the last several years, Rita has maintained a select list of management clients while focusing more of her attention on casting.
In the past 9 years, Rita has worked on casting for television shows, commercials, feature and  independent films, including critically acclaimed Half Nelson and 2011 Musical Chairs with Academy Award winning Director, Susan Seidelman.